Our Principles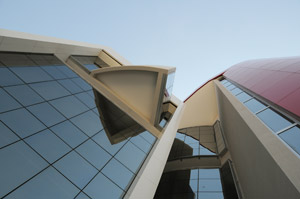 At WCS we believe that enterprises which prosper economically are those that operate responsibly.
Sustainable, long-term success for any company must be based on the highest integrity in business and client relationship, best practices and consistency of approach.
Complying with our business principles is fundamental to our reputation and success.
Delivering our solutions responsibly and to the highest of standards ultimately demonstrates the loyalty and repeat business from our clients.
Our business principles highlight our responsibility as an international consultancy company on a group and individual level:
We operate our business with honesty, integrity, respect, and in the best interests of our clients and employees.
We are dedicated to consistently delivering the best services available in all our areas of expertise, in an efficient and cost-effective way.
Our commitment to satisfying client and market demand is evident in our innovative approach to finding solutions. We also commit to providing quality services with value for money.
Our clients are at the forefront of our priorities and objectives, and are highly valued for their unremitting loyalty to WCS.
WCS is committed to building and maintaining mutually beneficial, rewarding and prosperous relationships with our Clients.
Our services are in compliance with the relevant laws and legislations of each country we operate in.
Through the offering of our services on a global scale, we pledge to comply with the legislations in each jurisdiction, and will work in co-operation with the governments and other regulatory institutions.
We strive to maintain good internal and external corporate governance and controls.
We aim to employ and promote employees on the sole basis of their skills, qualifications and abilities.
Our commitment and support of our employees is vital to our co-operation and success. We aim to advance our employees through regular training and development courses.
These principles constitute the core of our governance, policies, and management processes.
Teams win because they are disciplined, they work well together, they execute consistently and they have a passion to succeed. By working together we can ensure our company maintains its reputation and delivers on its promises.
Our business principles lie at the core of our company and are followed by every WCS professional irrespective of their position within our company or where they are located worldwide.
To learn more about the WCS or to find out how we can assist you, please Contact Us for more information.