Our Clients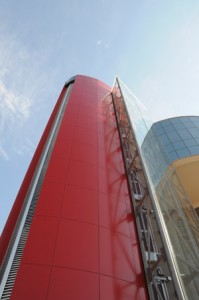 Our Clientele ranges from start-up and emerging growth businesses to major Corporations from all over the World who continuously entrust us to manage effectively their financial future.
The Firm's Values are fundamentally based on great respect for our Client's aims and ambitions, and our primary concern is their capital protection and the safeguarding of their interests.
Many of our client relationships are built as a result of client referrals, which is a testimony to the high standard of service and client care that WCS delivers.
We understand that our client base is diverse, ranging from a variety of industries and backgrounds and as such we dedicate our services to providing a unique experience for each client.
Individuals and start up Companies
Our management consultancy is offered to individuals and start up businesses across a wide selection of industries.
We have provided consultancy on areas such as; tax planning and asset protection, banking and finance and project management just to name a few.
Our team of professional consultants has many years of experience in assisting individuals and start up businesses to find solutions that are tailored to their business needs. Using our specialist knowledge and expertise in management consultancy, we have helped our clients in finding personal and corporate specialized solutions specific to their needs and WCS has assisted clients in finding the optimal business solution.
Existing Business and Business Expansion
Our management consultancy has been helping businesses expand for over a decade. Through providing consultancy on our many areas of expertise, such as corporate structuring, banking and finance, media and advertising to name a few, our team of highly skilled and experienced experts are able to determine the most profitable options available for businesses looking to expand.
Our consultancy is available across a broad spectrum of business areas, assisting our clients in locating the most suitable jurisdiction to expand their business, and helping them decide on the correct type service their business requires.
With our consultancy for corporate structuring, we have helped existing businesses to realize their potential for growth by advising them on the internal and external structures to optimize their company.
To learn more about WCS or to find out how we can assist you, please Contact Us for more information